Tuesday, August 12, 2008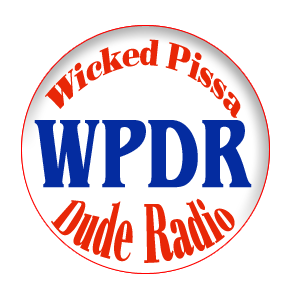 We're back!! Another episode of Wicked Pissa Dude Radio is on and we're talking Olympics. Michael Phelps, Dara Torres, USA Gymnastics and even shooting. Check out the show.
This is the last week to sign up for the WPDRFL (Fantasy Football League.) If you want to get in, shoot us an e-mail
radio@wickedpissadude.com
and let us know your name, team name, where you're from and how many leagues you are currently in. League info will go out next Monday night, so get signed up now.
Also, if you haven't jumped on our networks, we've got plenty to chose from,
Facebook
and
Myspace
of course, but just added
Digg
,
Furl
,
Reedit
,
De.Licious
and
Flickr
. We'd love to have you join all of them if you're on all of them, so let us know.
Thanks for checking out the show.
adam@wickedpissadude.com
Labels: Bejiing 2008, Boston Red Sox, Dara Torres, Junior Seau, Michael Phelps, New England Patriots, Olympics, Wicked Pissa Dude Football League
WICKED PISSA LINKS
Boston Red Sox Blogs
27 Pitches
Boston Red Sox Official
Boston Red Thoughts
CSN: Red Sox Blog
Fenway Park Fans
Joy of Sox
Out in Centerfield
Over The Monster
Peter's Red Sox Forever
Sawx Blog
Sox Addict
Sox and Dawgs
The Bottom Line
The Remy Report
Toeing the Rubber
Who Made You Mirabelli?

New England Patriots Blogs
CSN: Patriots Blog
New England Patriots Official
Patriots Blog
Boston Celtics Blogs
Boston Celtics Official
CSN: Celtics Blog
Red's Army
Boston Bruins Blogs
Boston Bruins Official
CSNNE: Bruins Blog
All Boston Sports Blogs
4 Sport Boston
ILife During Duty by Navy Tim
Inane Musings
NESN
Sports Fan 4
Sports of Boston
You can get
photo calendars
of all you favorite sports heroes.