Monday, August 18, 2008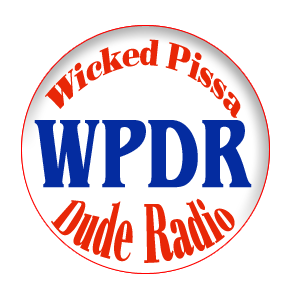 It's another episode of Wicked Pissa Dude Radio. Thanks for checking out the show as we talk about the Patriots second pre-season game with no Tom Brady. It was disappointing, but Tommy will be ready to go for week #1 and all will be right with the Patriots world.
Also, the Sox are in action as we record the show...oh boy, it's a Christmas miracle, they actually won the game. AMEN TO THAT!!
And it's our Wicked Pissa Pick for the week, for Timmy's XBox Live arch nemisis Ricky Stick, the song is Kovas - Wax on Wax Off from the Madden '09 soundtrack. Which reminds me, if you want to school Timmy in Madden '09, his gamer tag is fenwayfan.
Thanks for checking out the show. If you digg it, Digg It, use the bookmark buttons below to bookmark the show or any other posts on Wicked Pissa Dude and share us with your friends...we're game!!
adam@wickedpissadude.com
Labels: Boston Red Sox, Digg, Kovas, Madden '09, New England Patriots, Wicked Pissa Dude Radio
WICKED PISSA LINKS
Boston Red Sox Blogs
27 Pitches
Boston Red Sox Official
Boston Red Thoughts
CSN: Red Sox Blog
Fenway Park Fans
Joy of Sox
Out in Centerfield
Over The Monster
Peter's Red Sox Forever
Sawx Blog
Sox Addict
Sox and Dawgs
The Bottom Line
The Remy Report
Toeing the Rubber
Who Made You Mirabelli?

New England Patriots Blogs
CSN: Patriots Blog
New England Patriots Official
Patriots Blog
Boston Celtics Blogs
Boston Celtics Official
CSN: Celtics Blog
Red's Army
Boston Bruins Blogs
Boston Bruins Official
CSNNE: Bruins Blog
All Boston Sports Blogs
4 Sport Boston
ILife During Duty by Navy Tim
Inane Musings
NESN
Sports Fan 4
Sports of Boston
You can get
photo calendars
of all you favorite sports heroes.