Tuesday, August 5, 2008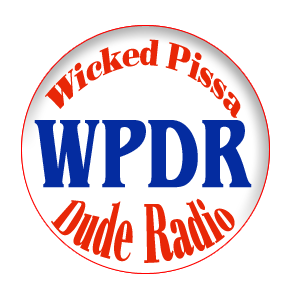 Well the week for Red Sox Nation started out well, a nice weekend for new Boston Red Sox, Jason Bay, pitching was looking solid and Manny was thinking about caviar and Bentley's, but the giddiness of Red Sox Nation wasn't to last too long.
While doing this episode of Wicked Pissa Dude Radio, the Red Sox dropped another game to the KC Royals. So, what's a member of the Nation to do? LYAO with Wicked Pissa Dude Radio.
We're angry in this episode, talking about everything from Manny being gone to Patriots pre-season power ranking and your Wicked Pissa Pick.
Don't forget, if you have a song you want us to play, shoot us an e-mail
radio@wickedpissadude.com
and let us know where you're e-mailing from and what song you want and we'll take care of you.
Also, we'd love to have you be a part of the WPDRFL. If you want to play fantasy football with us, get us an e-mail with your name, team name, your town and how many leagues you are in and we'll shoot you the info you need,
radio@wickedpissadude.com
.
Thanks for listening!! Make sure you subscribe to the podcast and the blog!!
adam@wickedpissadude.com
Labels: Boston Red Sox, Jason Bay, Manny Ramirez, New England Patriots, Wicked Pissa Dude Radio, WPDRFL
WICKED PISSA LINKS
Boston Red Sox Blogs
27 Pitches
Boston Red Sox Official
Boston Red Thoughts
CSN: Red Sox Blog
Fenway Park Fans
Joy of Sox
Out in Centerfield
Over The Monster
Peter's Red Sox Forever
Sawx Blog
Sox Addict
Sox and Dawgs
The Bottom Line
The Remy Report
Toeing the Rubber
Who Made You Mirabelli?

New England Patriots Blogs
CSN: Patriots Blog
New England Patriots Official
Patriots Blog
Boston Celtics Blogs
Boston Celtics Official
CSN: Celtics Blog
Red's Army
Boston Bruins Blogs
Boston Bruins Official
CSNNE: Bruins Blog
All Boston Sports Blogs
4 Sport Boston
ILife During Duty by Navy Tim
Inane Musings
NESN
Sports Fan 4
Sports of Boston
You can get
photo calendars
of all you favorite sports heroes.