Tuesday, August 26, 2008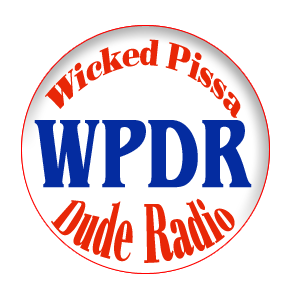 What do you get when you mix a Democrat and a Republican together during political season on a sports talk show? MAGIC!!
It's a new episode of Wicked Pissa Dude Radio where Timmy and Adam battle it out over who will be the next president of the USA and then they find common ground over the slumping Patriots (we know they aren't slumping, it's just the pre-season) and the slumping Red Sox (we know they just picked up a game…we're from Boston, that's just how we think) and the best moments of the 2008 Bejiing Olympics.
Also, we wanted to let you know about a couple of charities that we are supporting, starting with two walks to benefit JDRF in honor Timmy's son Cameron. If you'd like to support our walk, click
here.
Thanks again for joining us on Wicked Pissa Dude Radio. If you like the show, share it with a friend and bookmark us on
Digg
,
De.Licious
,
ReEdit
or
Furl
.
Labels: Bejiing, Boston Red Sox, JDRF, New England Patriots, Olympics, Sugarbetes
WICKED PISSA LINKS
Boston Red Sox Blogs
27 Pitches
Boston Red Sox Official
Boston Red Thoughts
CSN: Red Sox Blog
Fenway Park Fans
Joy of Sox
Out in Centerfield
Over The Monster
Peter's Red Sox Forever
Sawx Blog
Sox Addict
Sox and Dawgs
The Bottom Line
The Remy Report
Toeing the Rubber
Who Made You Mirabelli?

New England Patriots Blogs
CSN: Patriots Blog
New England Patriots Official
Patriots Blog
Boston Celtics Blogs
Boston Celtics Official
CSN: Celtics Blog
Red's Army
Boston Bruins Blogs
Boston Bruins Official
CSNNE: Bruins Blog
All Boston Sports Blogs
4 Sport Boston
ILife During Duty by Navy Tim
Inane Musings
NESN
Sports Fan 4
Sports of Boston
You can get
photo calendars
of all you favorite sports heroes.